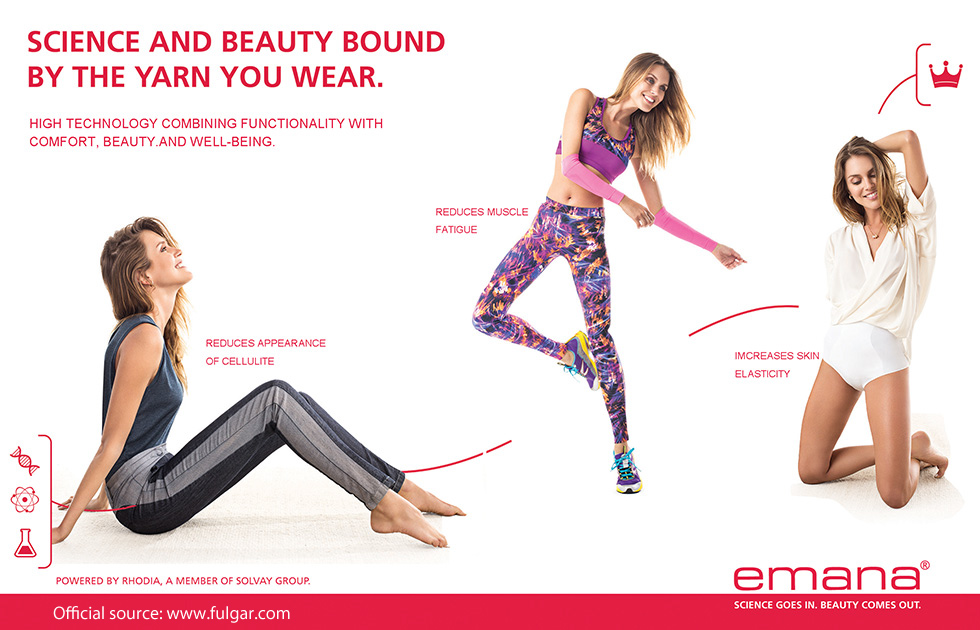 May 2016 •

SHAPEWEAR THAT KEEPS YOU YOUNG

Emana® is a revolutionary fabric that makes possible the creation of bioactive apparels able to promote interaction between the fabric and the skin, in order to enhance blood circulation. Studies have shown that EMANA ® can help to increase skin elasticity and reduce the appearance of cellulite, delivering a smoother and younger skin after 60 days of continuous wear. Therefore, we incorporated it in our shapewear design in commonly-known problematical areas such as tummy, buttocks and thighs for best results.
Make Your Every Inch Younger
We made use of Emana® fabric's advantages and used it in our girdles and control panties designs at areas such as waist, buttock and thigh, which are more prone to bad blood circulation and fat accumulation. Long term improvements on reduction of cellulite and visibly younger and firmer skin will be seen.