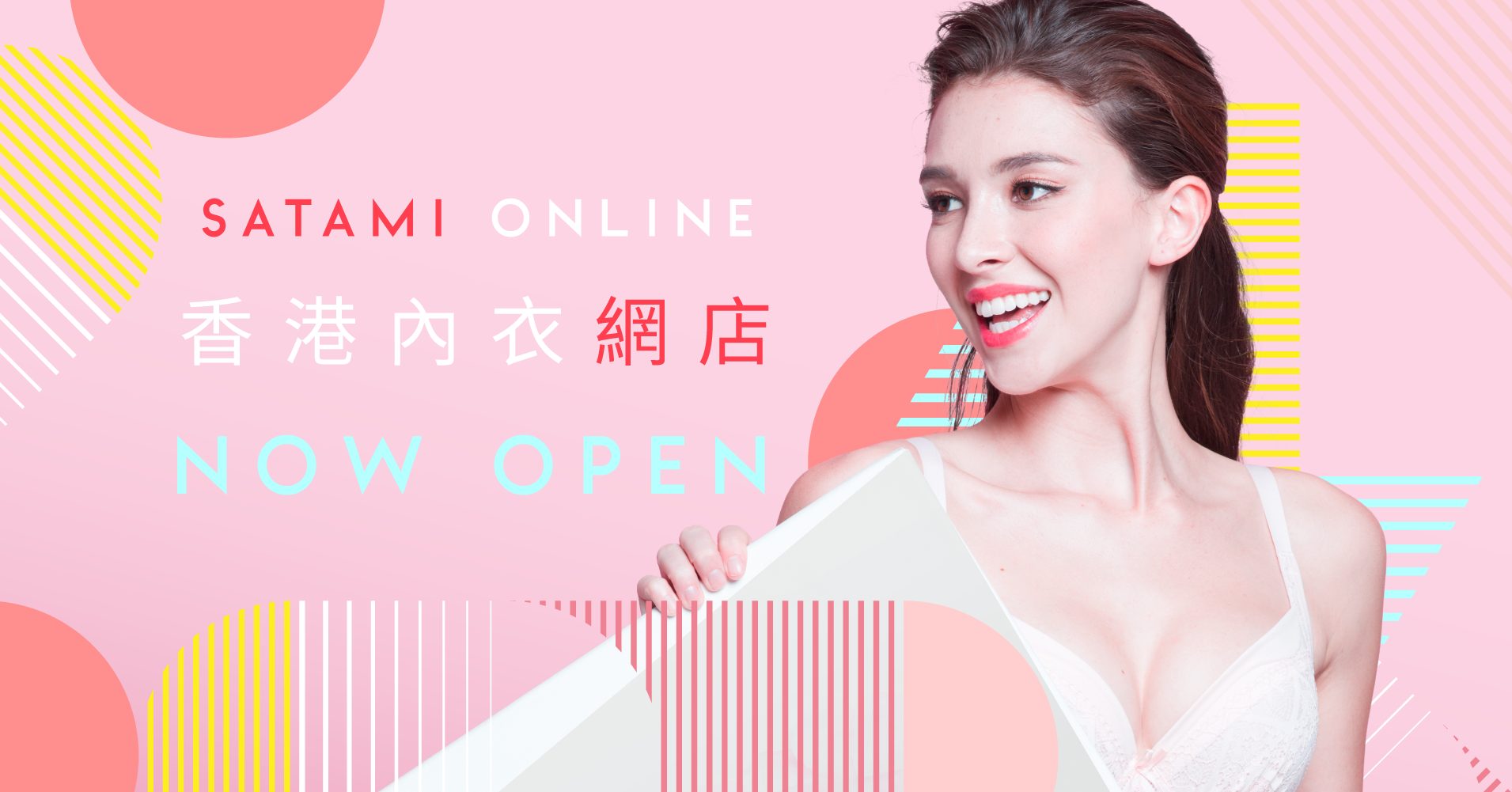 May 2020 •

SATAMI Online is Now Open for Hong Kong
A New and Challenging Way to Serve our Hong Kong Customers!
Online shopping has now become one of the important business segments of many business. Satami has also been taking positive steps in the online selling of our quality products.
Although lingerie and ladies' undergarments are always perceived as a "must-try-on" items which makes online shopping of these products more challenging, Satami has strived to make online shopping of our products work by introduction of our online Get-fitted system which is a algorithm that we put together as a simple questionnaire to be filled by our customers in 5-10 minutes. After the completion of the questionnaire by individual customer, we can recommend the best size(s) and style(s) of products that we think fit for her. The system has been put on live since 2016 to our overseas customers. And until now, we are confident to cover our major customer base in Hong Kong.
We officially annouced that our online shop now offers to serve our loyal customers in Hong Kong and worldwide.