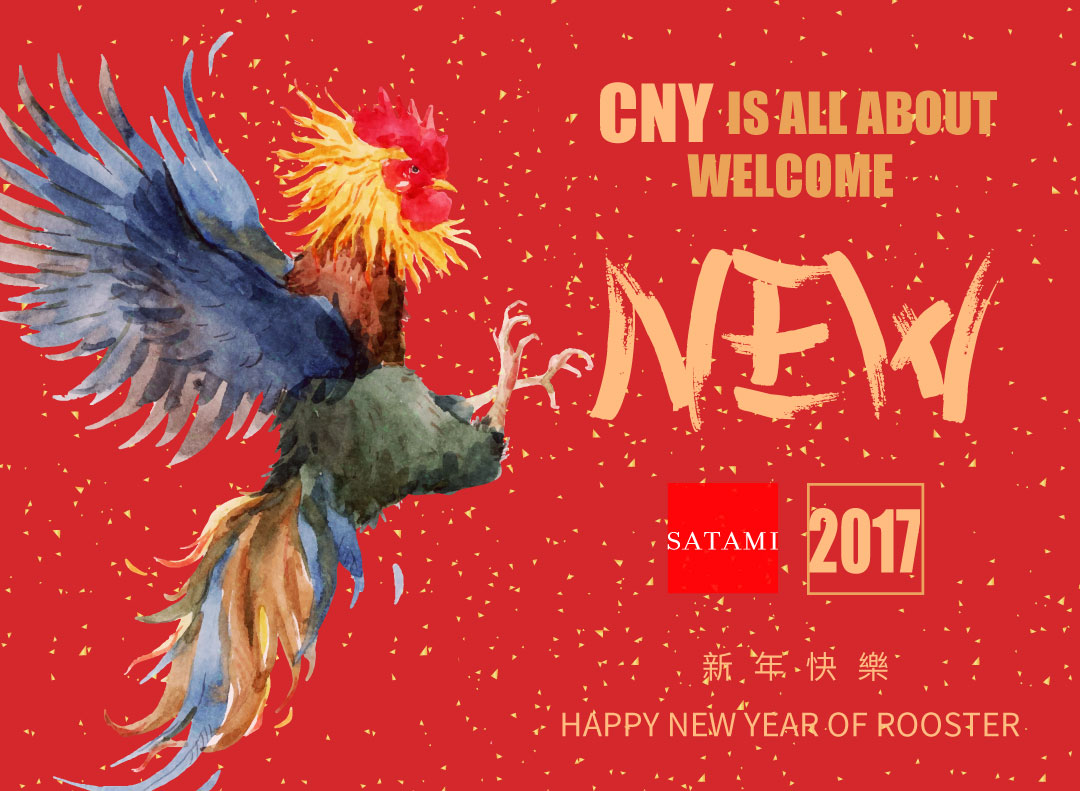 Jan 2017 •

Happy New Year of Rooster

Lunar New Year is around the corner and Satami wishes to take this chance to wish everyone a happy New Year of Rooster in 2017.

Please be advised that our office will be closed during the Public Holidays of Hong Kong between January 27-31, 2017. We will resume business as usual on February 1, 2017.

Regarding our retail shops in Hong Kong, they will be closed of business from January 28-30, 2017 except that our AEON counter at Whampoa will open during the public holidays to serve. All retail shops will open as usual on 31 January 2017. Please kindly note that our online store will open as normal during the holidays.
Best is yet to come. Happy New Year of Rooster.